Helping people prepare for, find, and keep good jobs is what Goodwill is about.
0
total people served in 2019
0
people placed into competitive employment
0
program participants who worked and earned paychecks at Goodwill
Jun 2, 2020
Goodwill Industries of Michigan Announce Plans to Safely Reopen Donation Centers and Stores
PRESS RELEASE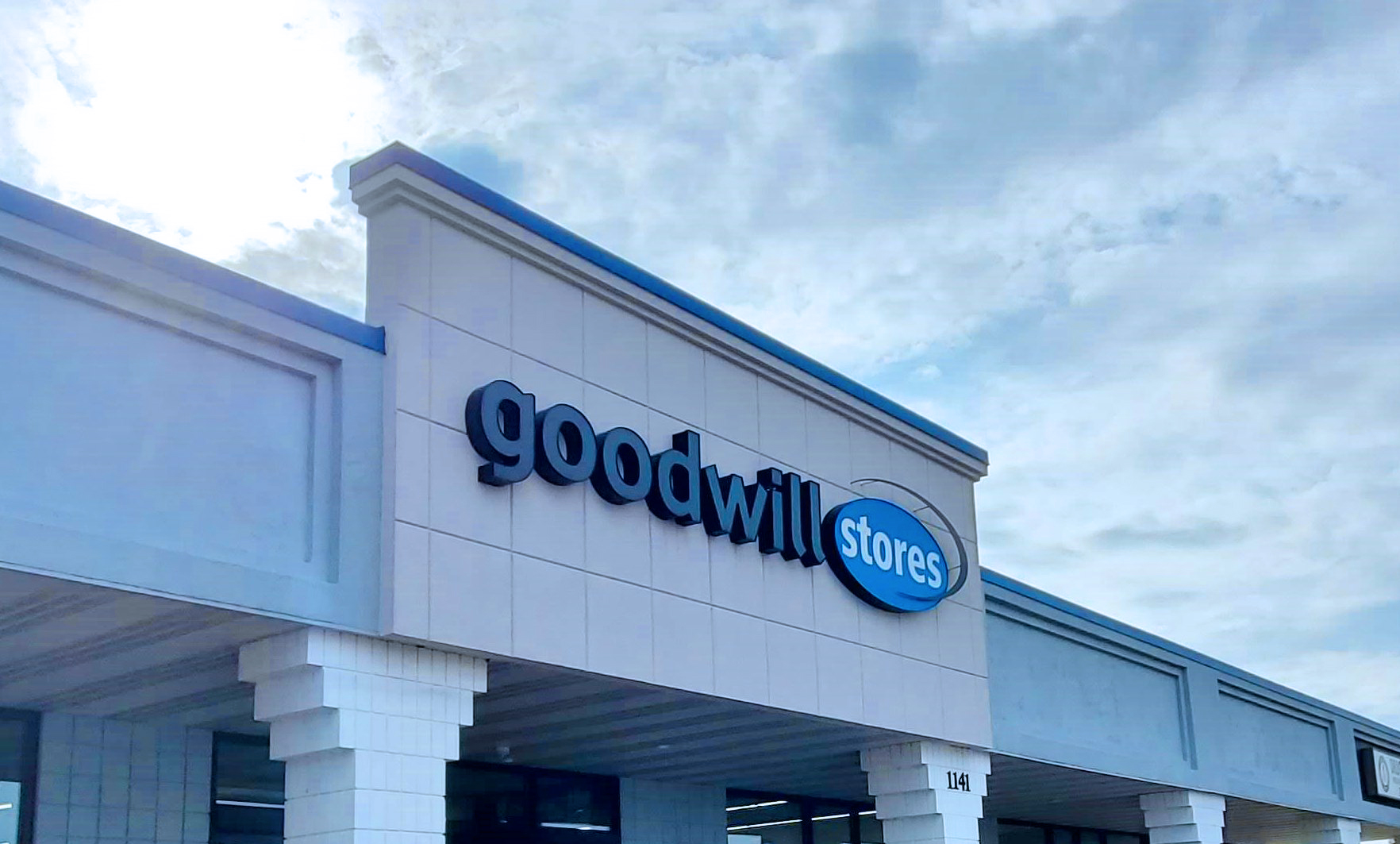 Goodwill donation centers and stores in Michigan announced safety plans and precautions as they plan for reopening June 4, 2020, following Governor Whitmer's order. Ten independent, community-based Goodwill 501c3 organizations operate in 82 Michigan counties. They have joined together to ensure the health and safety of shoppers, donors and employees at Goodwill locations statewide.
Every Goodwill store and donation center in Michigan is taking stringent precautions to protect against exposure to COVID-19. The following measures, in line with the Center for Disease Control & Prevention guidelines, are in place at all Michigan Goodwills:
Employees complete daily health check-ins when reporting to work.
Employees wear Personal Protective Equipment (PPE).
The number of customers allowed in stores at any given time are limited based on state guidelines.
Hand sanitizer is available.
Protective shields are in place.
Signage and floor markings are in place to encourage social distancing.
Curbside drop-off.
All donations are quarantined.
Goodwill fills critical needs in local communities. Many Goodwills help individuals overcome barriers with workforce development programs including training and career opportunities. Others support people experiencing homelessness and food insecurity.
Sales of donated items at Goodwill retail stores provide major funding for these programs. Merchandise for Goodwill stores come through generous donations from the community. These donations are critical to the Goodwill mission. Support programs that serve neighbors in need throughout Michigan, comes from donations or shopping in Goodwill stores.
"In response to Governor Whitmer's lifting of her "Shelter in Place" order the ten independent Goodwill organizations located in the state of Michigan are grateful for the support of our residents for their donations and purchases at our locations throughout the entire state. Each Goodwill organization wants you to know your safety, and the safety of our employees, is first and foremost on our minds. Each organization has agreed to employ common-sense standards derived from the CDC guidelines to ensure best practices are used as we begin to reopen our operations in each of Michigan's 82 counties," said Kenneth C. Bauer, chairman of Michigan Goodwills and president and CEO of Goodwill Industries of Central Michigan's Heartland.
Whether shopping at Goodwill locally or throughout the state, check out the following Websites for donation and store locations and hours:
Goodwill Industries of Central Michigan's Heartland
goodwillcmh.org
Headquarters: Battle Creek
Goodwill Industries of Greater Detroit
goodwilldetroit.org
Headquarters: Detroit
Goodwill Industries of Greater Grand Rapids
goodwillgr.org
Headquarters: Grand Rapids
Goodwill Industries of Mid-Michigan
goodwillmidmichigan.org
Headquarters: Flint
Goodwill Industries of Northern Michigan
goodwillnmi.org
Headquarters: Traverse City
Goodwill Industries of Northern Wisconsin and Upper Michigan
gwnwup.org
Headquarters: Marinette, WI
Goodwill Industries of Southeastern Michigan
goodwillsemi.org
Headquarters: Adrian
Goodwill Industries of Southwestern Michigan
exceptionalgoodwill.org
Headquarters: Kalamazoo

Goodwill Industries of St Clair County
goodwillscc.org
Headquarters: Port Huron

Goodwill Industries of West Michigan
goodwillwm.org
Headquarters: Muskegon
Virtual awards ceremony shared with community
Goodwill's Achievers of the Year in-person celebration was cancelled again this year due to the COVID-19 pandemic. We enlisted the help of Andy O'Reilly and Derek Wong from the Muskegon Channel to record a virtual event. We taped each award winner separately and safely, and then stitched them together with our video achiever profiles recorded back in March of 2020.
Congratulations to Achievers of the Year: Kawan, Tim, Quentin, and Hailey; Employer Partners of the Year: Northway Lanes, SRS Fiberglass, and McDonald's of Hart; Contract Partner of the Year: Spectrum Health; and Volunteer of the Year: Susanne McGee.
View the awards ceremony video and the individual stories from our Achievers of the Year page: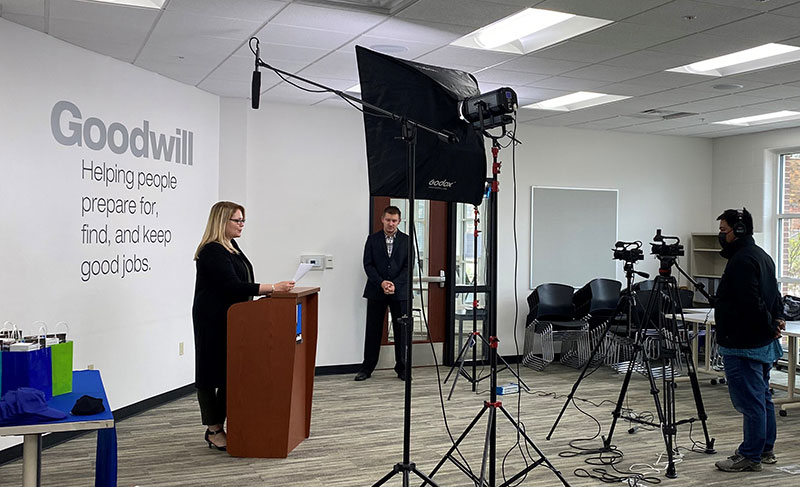 ---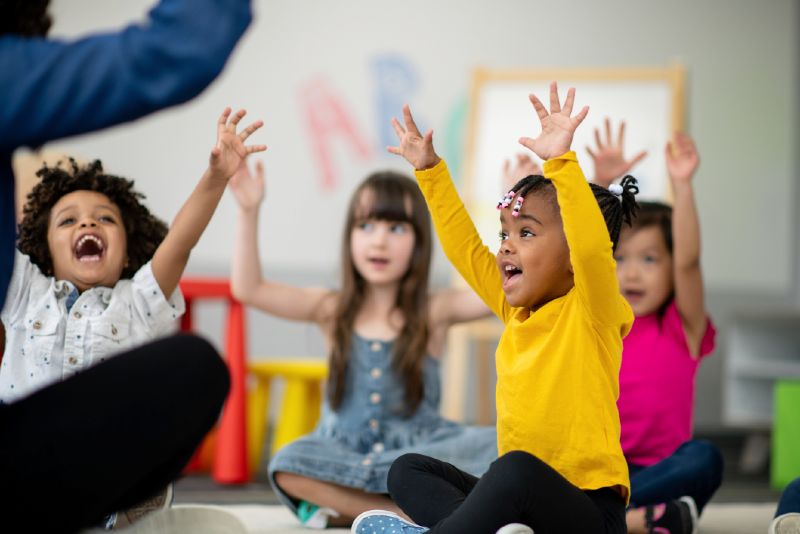 GIWM named regional facilitator hub for MI Tri-Share Child Care Program
The MI Tri-Share Child Care Program is a new innovative approach to increasing access to high-quality, affordable child care for working families. The "tri-share" model splits the cost of child care three-ways — between state funding, employers enrolled in the program, and eligible employees.
---
New electronics room in Apple Avenue store
On March 1, the Goodwill retail store at 1501 E. Apple Avenue opened a new "Electronics Room" in a previously unused space just off their regular sales floor.
"Previously owed desktop and laptop computers, stereo systems, speakers, TVs, DVD/Blu-Ray players, video game systems, PC parts, and more, are for all for sale at great prices," said E-Commerce Manager Adam Kragt.
"It's an excellent resource for customers," added Team Leader Clayton Burch. "Everything has been completely tested and ready to go for customers."
Check out the WZZM-TV video story with Jon Mills here: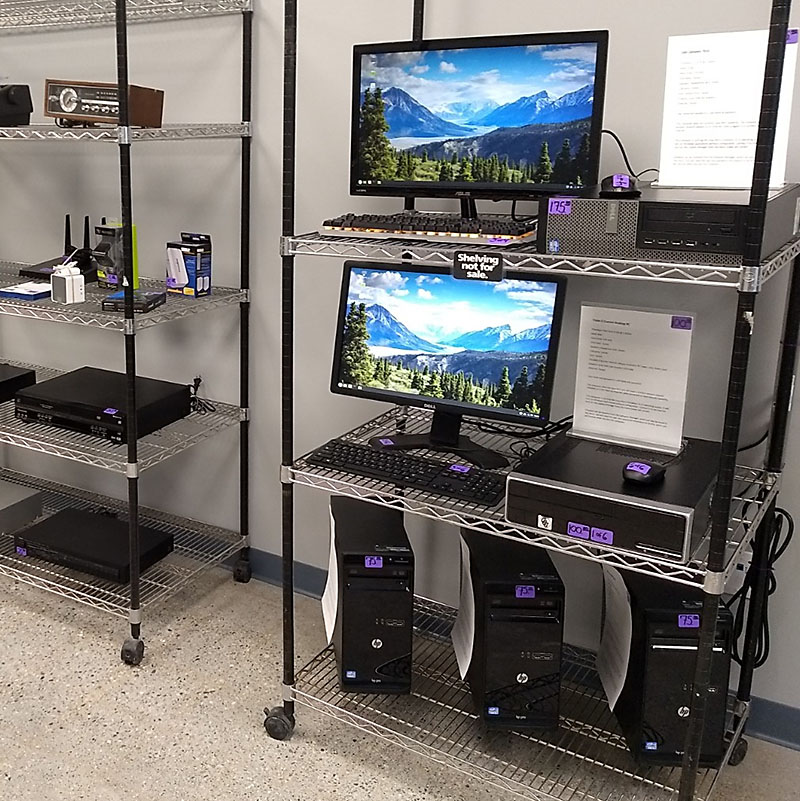 ---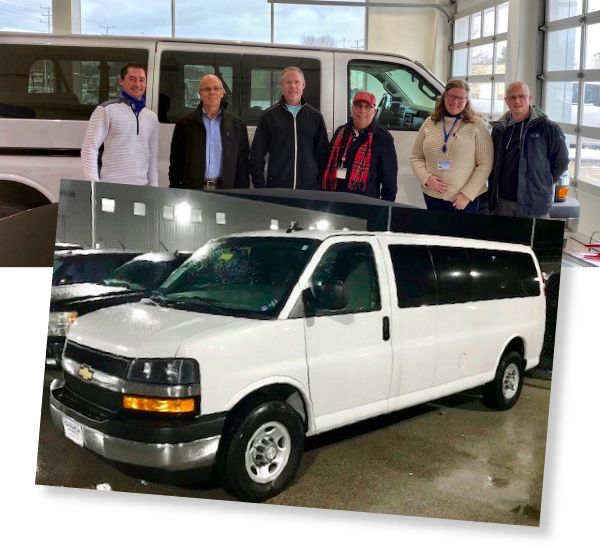 New Goodwill van to provide transportation for ex-offender services
Through a collaboration of generous community donors, Goodwill recently received a 12-passenger van that will assist with work-related transportation needs.
---
Success Story: Taylor
Taylor's road to success has been steady and gradual, and her journey is ongoing. Taylor enrolled in Goodwill's Work Readiness Program and Supported Employment Program where her confidence and social skills slowly blossomed.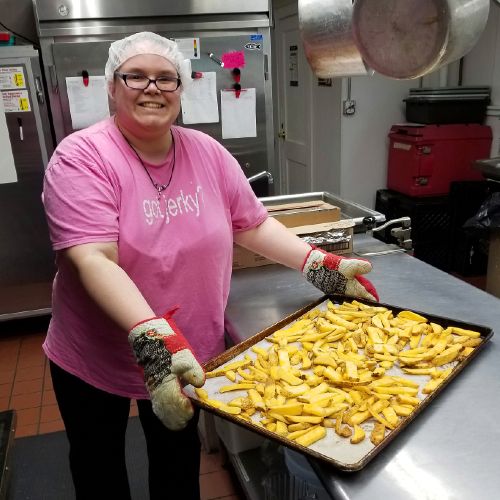 ---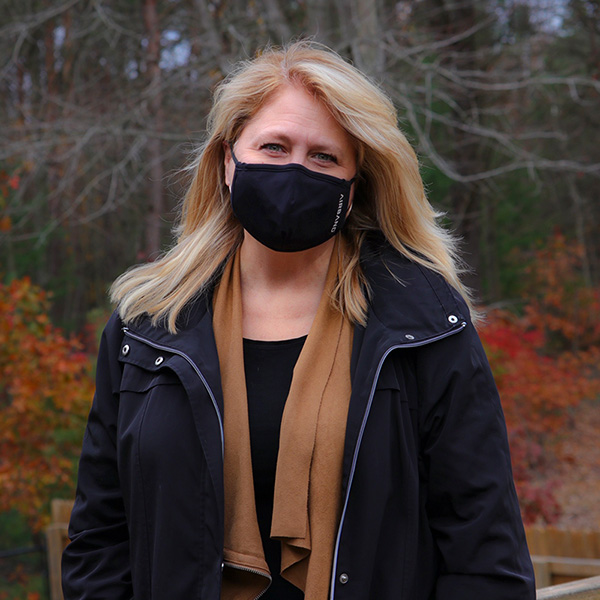 October 28, 2020
Message from the president
New No Exceptions Mask Policy
The safety of our customers and employees is paramount. With COVID-19 cases on the rise, we have implemented a new "no exceptions" mask policy effective immediately at all of our locations.
We view this new directive as a positive measure, as it strengthens our efforts to provide a safe environment, and bolsters confidence — from both our customers and employees — that our stores are a safe place to shop and work.
For the people with medical conditions that prevent them from wearing a mask, we apologize, and ask that you not shop in our stores until we are through this difficult time. We do offer an online shopping experience through www.shopgoodwill.com. We have increased our ecommerce staff to provide an expanded selection of items for sale on the site.
The no exceptions mask policy also extends to our Career Center and Employment and Training Center. Remote service options are available for persons with medical conditions who are unable to wear a mask.
On behalf of Goodwill, we thank you for your cooperation and understanding as we strive to protect the health and well-being of our customers, program participants, and employees.

Jeanette Hoyer
President and CEO
---
Give your time. Change a life.
Become a Goodwill VITA volunteer!
Goodwill VITA (Volunteer Income Tax Assistance) volunteers provide free tax assistance to low- to moderate-income workers and families eligible for significant state and federal tax credits.
Make a difference! Help working people claim and keep all the refunds they are entitled to.
No accounting experience required! Volunteers receive FREE IRS training and certification.
Flexible hours! You can volunteer for day, evening, and/or Saturday hours in any of our tax-prep sites.
Call 231-722-7871, ext. 8482 for more information.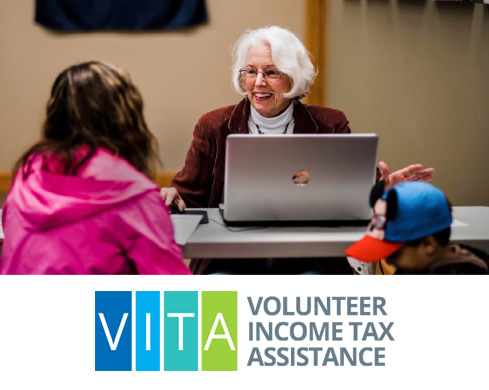 ---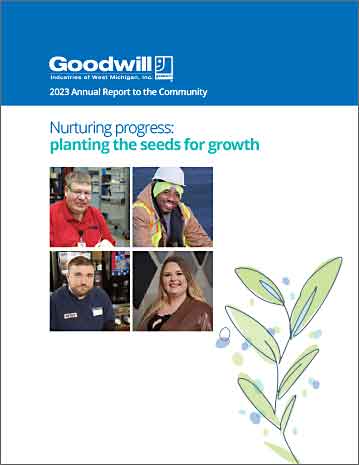 View our annual report
Although 2019 seems like a distant memory and reflects a vastly different landscape from where we are now, we would be remiss not to recognize this important year of growth and achievements in our business, our culture, and in changing lives through the power of work.
View our annual report pdf.
---
Goodwill is Committed to Diversity, Equity, and Inclusion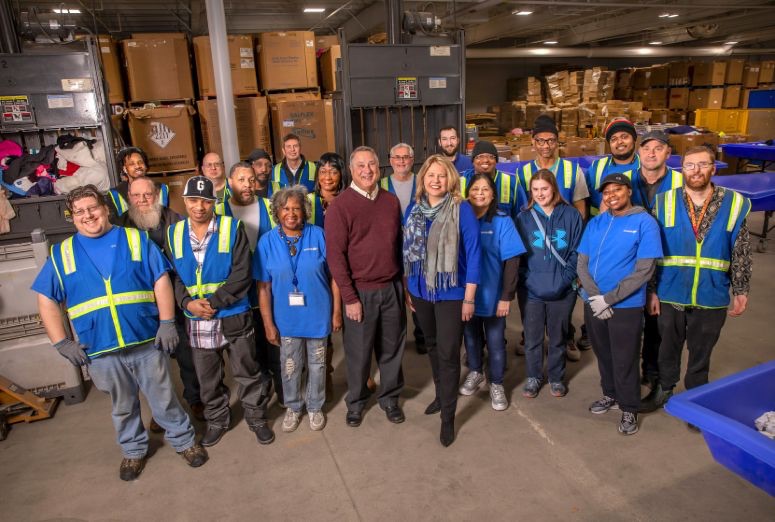 ---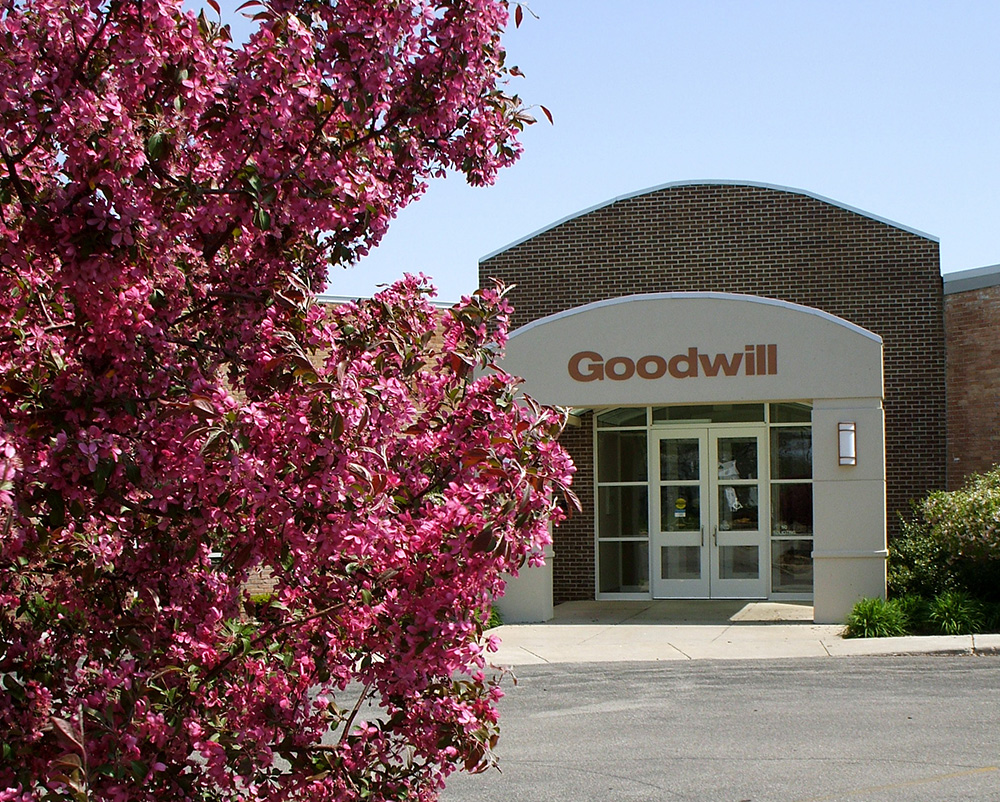 Goodwill Career Center REOPENED
M-F: 10am – 3pm or by appointment. Call 722-7871 to check in before entry.
Job search assistance
Résumé development
Career exploration
GoodTemps application
Resource assistance
Masks are required for entry.
271 E. Apple Ave, Muskegon
---
Message from the president
We need to talk about the protests that are happening in our country and the underlying issue of racism. I write this because it is my responsibility as president to promote the vision and values of our organization.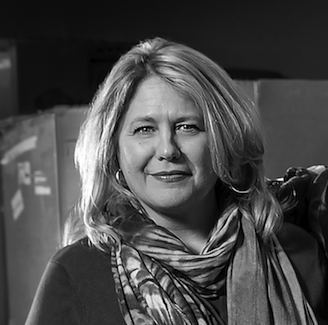 ---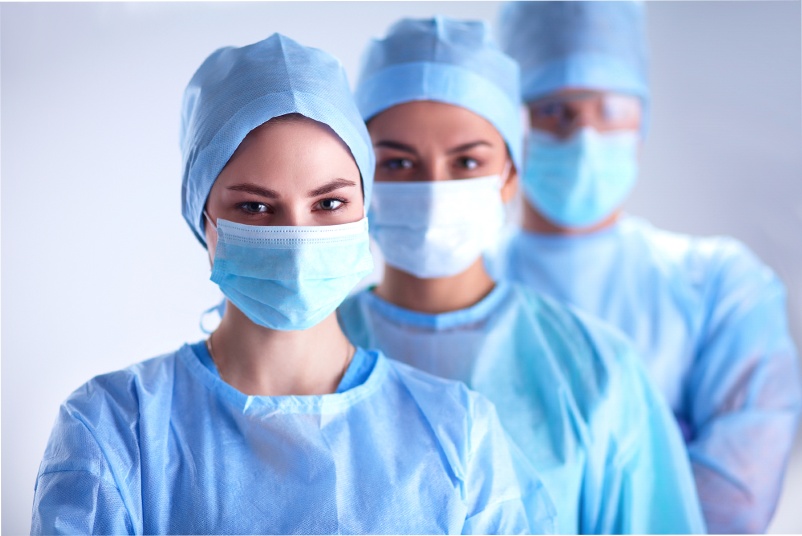 Goodwill Industries partners with local hospitals to collect and distribute protective gear for health care workers
Goodwill reopened seven of its donation drive-thrus to serve as designated donation drop-off sites for urgently needed personal protective equipment (PPE).
---
Success Story: Cedric
Life is all about choices. This is Cedric's mantra. After his fourth incarceration, Cedric woke up one day and made a conscious choiceto change his life. In February of 2019 he began that change at Goodwill as a participant in the Pay It Back program.
Cedric held jobs prior to incarceration but was always lured back into life on the streets. "My life was full of ups and downs due to living the fast life," he said.
As part of the program, Cedric was enrolled in Goodwill's Work Experience Training in Goodwill's Industrial Services Centerwhere he developed valuable work skills while earning a paycheck. Cedric learned various light industrial tasks such as packaging and assembly work contracted with area businesses.
Learn about Cedric's full progression from program participant to full-time employment readiness trainer at Goodwill where he mentors others following the same journey.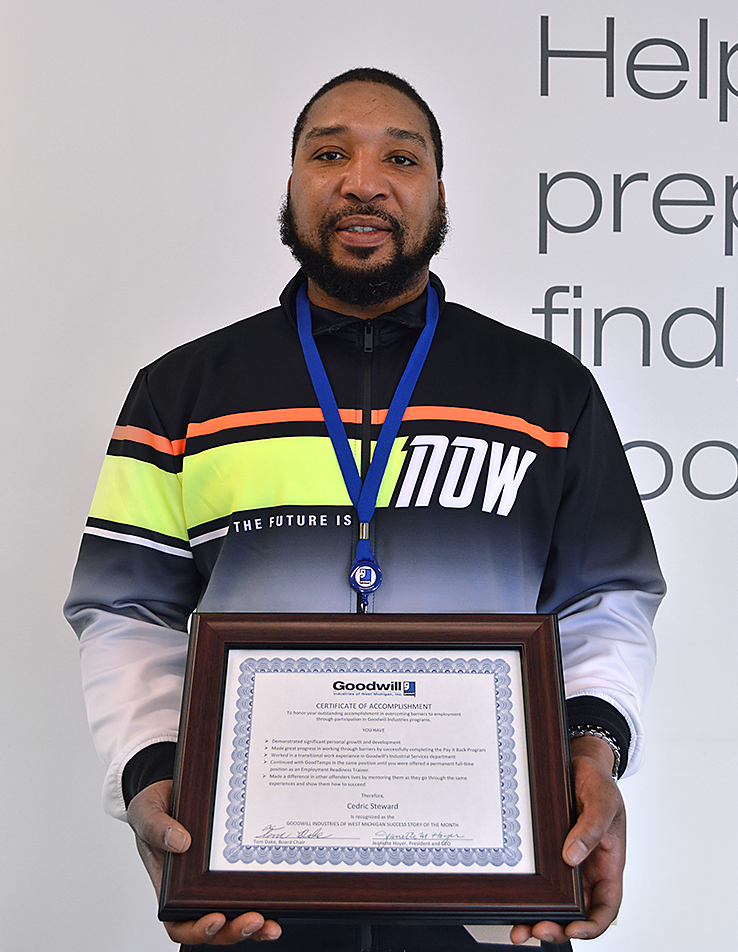 ---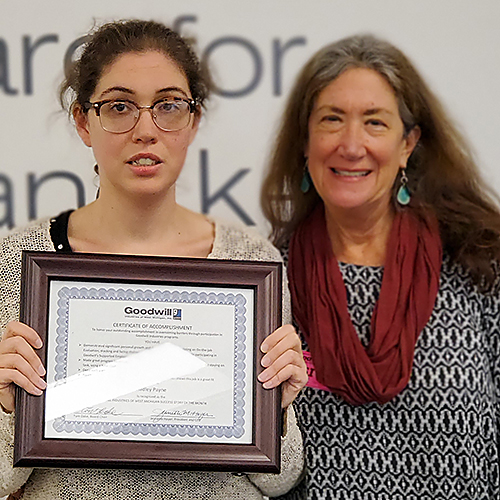 Success Story: Hadley
Hadley's parents were not sure if their autistic daughter could be successful in a "regular job." After finishing high school, Hadley was referred to Goodwill's Supported Employment program by Michigan Rehabilitation Services (MRS) to develop her employment readiness skills. Her Goodwill case manager was able to find Hadley a stocking position at the Shop-N-Save Food Center in Ludington. After some time and job coaching, she now works independently. "She is happy because it allows her to see many people in her community and they always tell her she's doing a good job. I believe it makes her feel productive," her mother said.
---
Visitor entrance for Career Center services and GoodTemps
To better serve the community, all visitors will park and enter through the Apple Avenue entrance of our headquarter facility.
Career Center services and GoodTemps temporary staffing services have moved to the front of the building and use the main entrance. The current rear entrance off Sophia will no longer be used.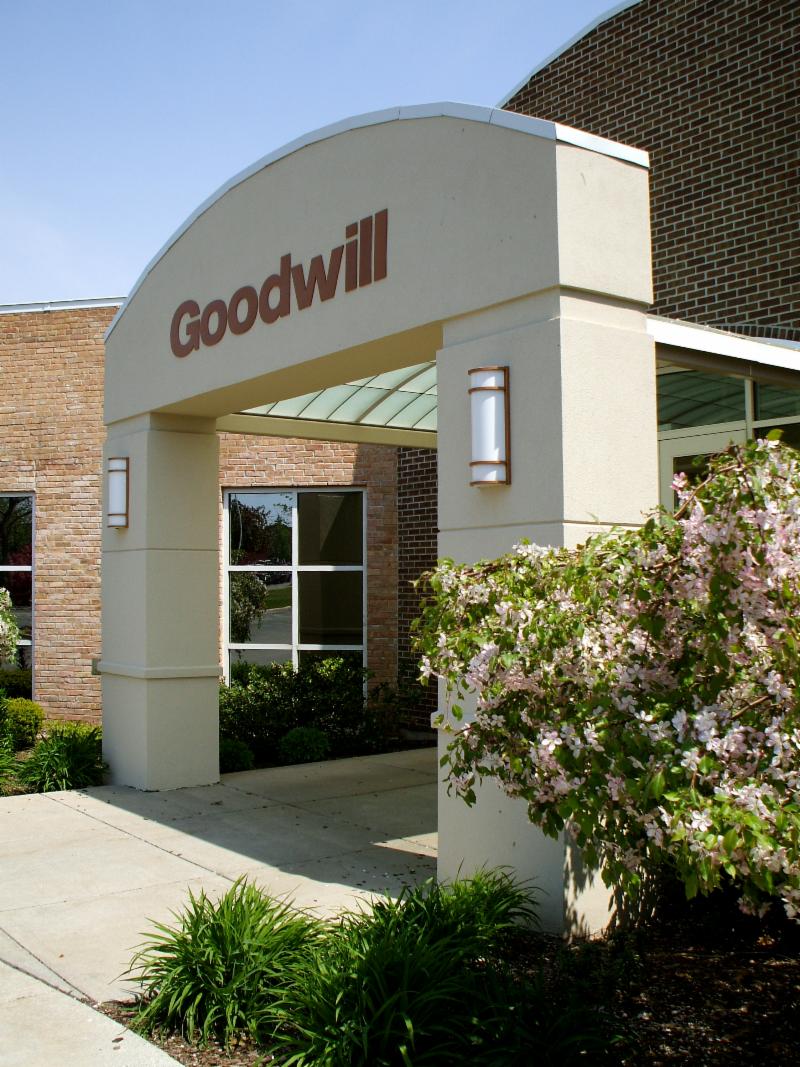 ---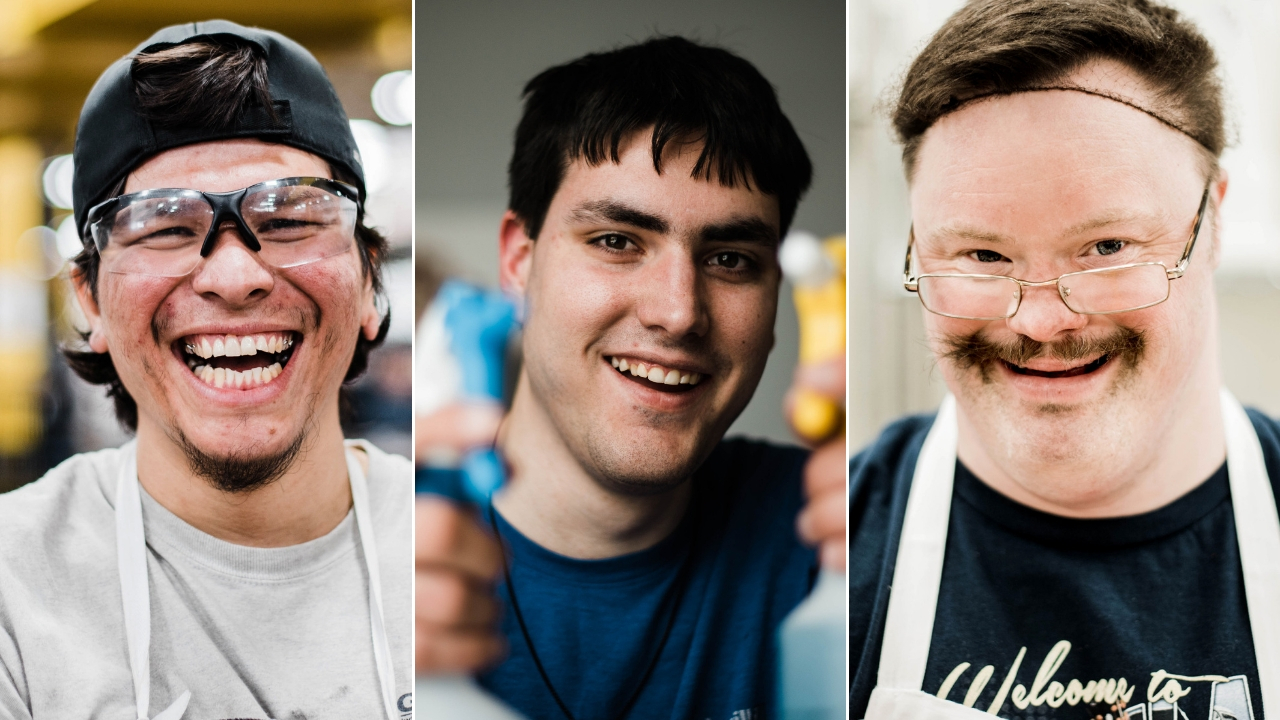 Achievers of the Year
Each year we celebrate community members who overcame adversity through the power of work, and the employers who supported them.
Quick links to other pages: