Helping people prepare for, find, and keep good jobs is what Goodwill is about.
0
total people served in 2021
0
people placed into jobs within area businesses
0
program participants who worked and earned paychecks at Goodwill
Jan 28, 2020
Goodwill Industries to offer child care services and training program
PRESS RELEASE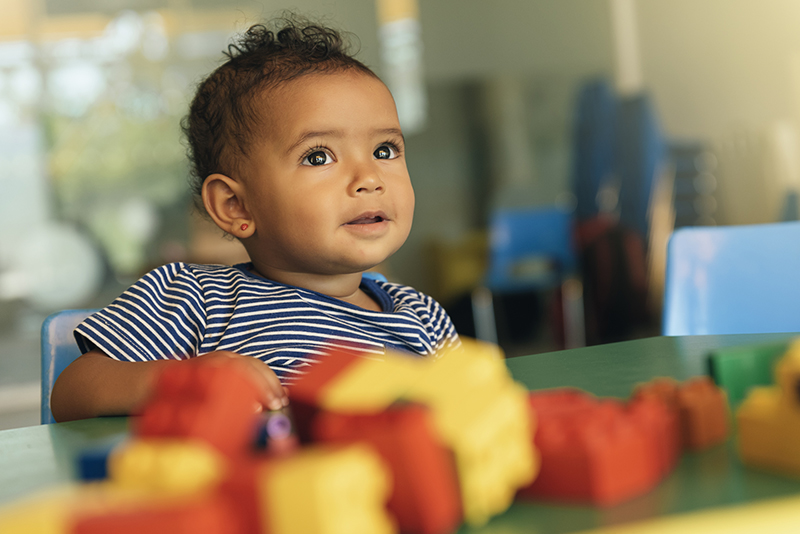 MUSKEGON, MI — Goodwill Industries of West Michigan (GIWM) is pleased to announce their commitment to opening a child care center within its headquarter facility located at 271 E. Apple Avenue in Muskegon.
"We've had a vision for this venture for some time now and just received board approval to move forward," said Goodwill President and CEO Jeanette Hoyer. "We are in the planning and development stages of providing much-needed local child care services, combined with vocational training in the field. We hope to have this fully operational by the end of the year."
The concept of child care services at Goodwill dovetails with its mission of providing job training and employment services. Finding access to affordable quality child care is often a significant barrier to employment. In tandem with child care services, the center will offer vocational on-the-job training for aspiring child care providers in a field that desperately needs more providers.
"Research indicates that organizations poised at the crossroads of workforce development and child care, combined with the support of collaborative community partnerships, are in the best position to impact child care as a barrier to employment," Hoyer said. "Goodwill is exactly that kind of organization. Our ground-level workforce development experience offers us a straight-line path to address one of the most significant barriers to employment – the lack of affordable, reliable, and quality child care."
New available square footage at Goodwill's headquarter facility occurred due to the relocation of the retail processing and e-commerce departments to its nearby retail outlet and store. This new space will be renovated to create a nurturing and welcoming environment that will meet the needs of its young clients and engage their parents, families, and community. Parents and family members can also utilize the variety of training and support services offered at the Goodwill Career Center conveniently housed in the same building.
Community support in addressing Muskegon County's childcare crisis is currently strong, creating an environment for GIWM to seek and receive financial, in-kind, and shared services support.
---
---
---
---
---
Quick links to other pages: