Helping people prepare for, find, and keep good jobs is what Goodwill is about.
0
total people served in 2022
0
people placed into jobs within area businesses
0
program participants who worked and earned paychecks at Goodwill
May 8, 2023
Employee Spotlight: Rosalieh LeFevre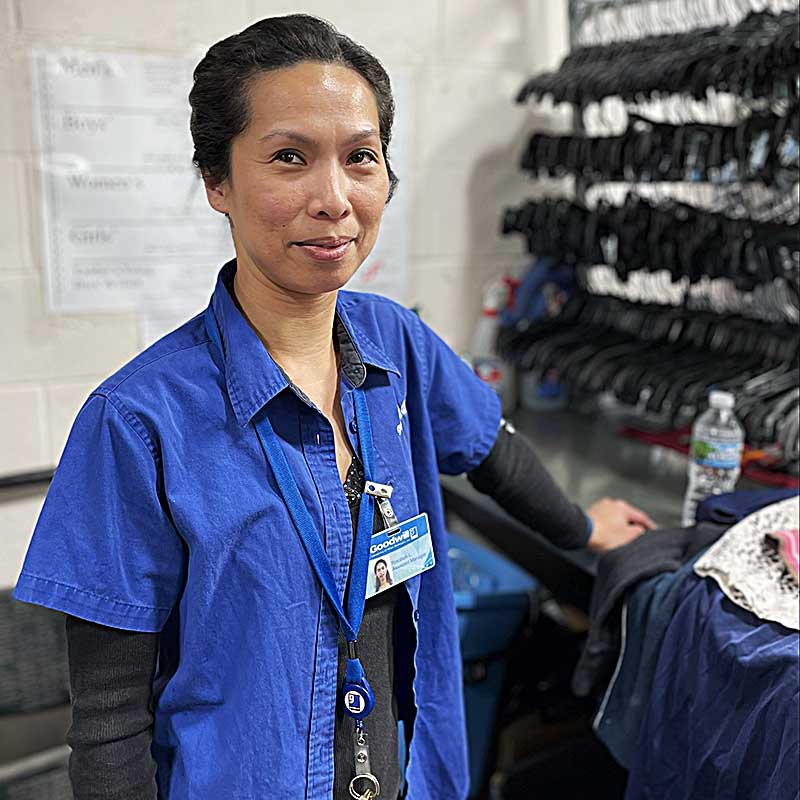 Assistant Store Manager
Years of service: 20
Join us in celebrating Rosalieh LeFevre as our Employee Spotlight Feature. Rosalieh brings honesty, integrity, and commitment to her work as assistant store manager at our Fremont location. Employed at Goodwill for 20 years, Rosalieh began her career as a part-time associate before she was quickly promoted to team lead.
Rosalieh's greatest role models are fellow Goodwill managers Nanci Penland and Katti Brooks. Both Nanci and Katti have inspired Rosalieh, and everything she knows she has learned from them. She would not be where she is today if it weren't for their support and leadership. Katti specifically taught her that if you open your eyes and push yourself harder, you can achieve anything.
Rosalieh loves to travel in her spare time and hopes to someday explore the beaches of Maldives. Something people may not know about Rosalieh: she is a thrill-seeker! She loves to skydive and is waiting for the day she has the opportunity to bungee jump.
Goodwill is like a second home for Rosalieh. She always puts her team first and loves the people she works with.
Thank you, Rosalieh, for all you do!
---
---
---
---
---
Quick links to other pages: