Helping people prepare for, find, and keep good jobs is what Goodwill is about.
0
total people served in 2022
0
people placed into jobs within area businesses
0
program participants who worked and earned paychecks at Goodwill
Jan 28, 2021
Success Story
Taylor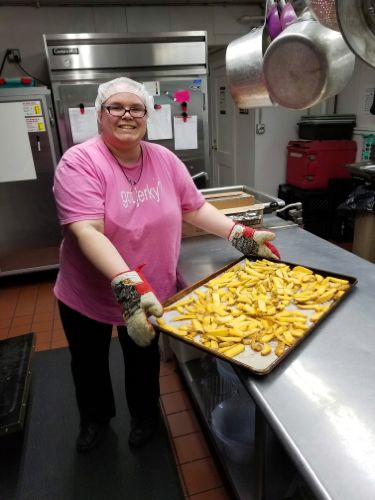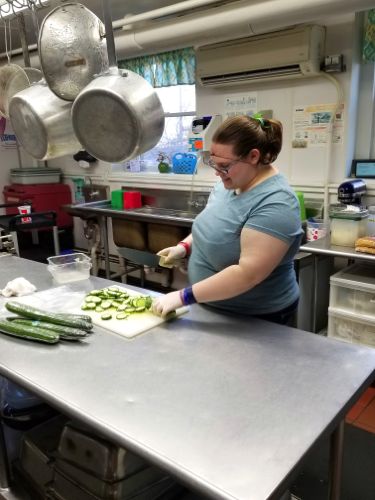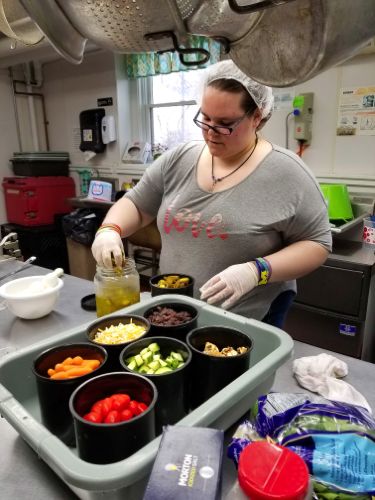 Goodwill Programs: Work Readiness Program and Supported Employment
Taylor's road to success has been steady and gradual, and her journey is ongoing. Originally referred to Goodwill from HealthWest back in 2015, she was then struggling with a lack of job skills and low motivation fueled by low self-esteem and depression.
Enrolled in Goodwill's Work Readiness Program Taylor received paid skills training in packaging, sorting, and other light assembly work in Goodwill's Industrial Services Center. During her time there, Taylor's confidence and social skills slowly blossomed.
Later that year she was sponsored by Goodwill to participate in Muskegon Community College's new Jayhawk Academy, a 13-week enrichment program for people with disabilities who are working towards creating and sustaining independent lives. After graduation she also received skills training working at a Goodwill retail store through Goodwill's retail Customer Service program.
Most recently, Taylor was referred to Goodwill's Supported Employment program in March of last year, through Michigan Rehabilitation Services, with the goal of securing community-based employment. Working with a Goodwill job coach, Taylor was placed at a Wendy's restaurant in Muskegon and has since flourished working as part of their food prep crew. Her Goodwill job coach assisted her with mobility training, instructing her how to take the public transportation from her home to her job. The COVID pandemic closure played a role in the delay of her formal job placement but she was officially hired on June 19 and currently works five days a week.
Taylor's next aspirations is to move out of her parent's home and into an apartment / independent living setting with her sister.
---
Work Activity / Readiness Programs
These programs are designed to provide psychosocial / vocational rehabilitation for persons with developmental disabilities and mental impairments who need facility-based training and employment services, or who choose not to seek community-based employment. Participants may select from paid vocational training, basic skill building, community-based education, and volunteer opportunities. Participants are referred from HealthWest, MAISD, local school districts, and other referral sources.
Supported Employment
Targeted primarily toward people with developmental disabilities or mental impairment, this model of service provides one-on-one training and on-going support for a successful transition to community-based employment. The program combines community job development, job coaching, and long-term follow-up to maximize employment potential. Participants are referred through Michigan Rehabilitation Services.
---
---
---
---
---
Quick links to other pages: