Helping people prepare for, find, and keep good jobs is what Goodwill is about.
0
total people served in 2022
0
people placed into jobs within area businesses
0
program participants who worked and earned paychecks at Goodwill
May 18, 2023
Success Story
Franklin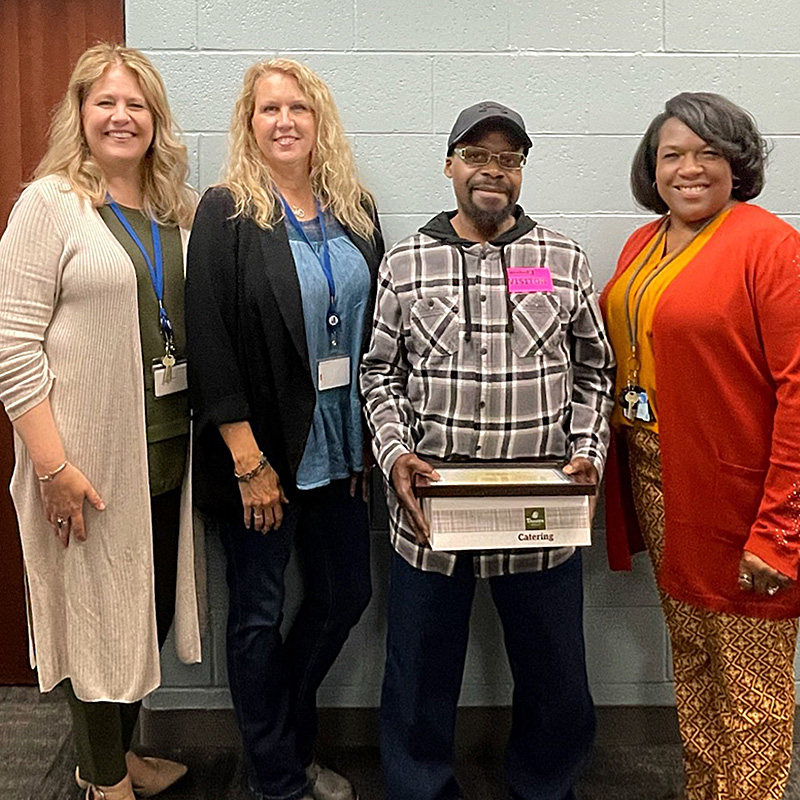 Franklin was eager to return to work after recovering from his second hernia surgery. He had been retired for two years but began falling behind on bills after his wife lost her job and then in June 2022 he lost his post-retirement job due to health problems.
"My wife heard about GoodTemps and people getting permanently hired into Mobex," Franklin said. Franklin desperately needed a job but didn't have a resume. He visited Goodwill's Career Center for employment assistance and with the support of Career Coach LaTonya Burks, he was able to create his resume.
Ready to reenter the workforce, he enrolled in GoodTemps staffing services. LaTonya referred him to GoodTemps Staffing Specialist Tiffiny Forrester for job placement. GoodTemps placed Franklin in a job at Mobex as a Finisher. "I felt confident placing Franklin," Tiffiny said.
"Franklin has an extensive work history in the manufacturing industry. He is a provider for his family and was seriously ready to return to the workforce," LaTonya said.
In April 2023, Franklin was permanently hired in at Mobex.
When asked how his life has changed because of his work with Goodwill, Franklin responded, "My life has changed drastically. Goodwill is a company that cares about people's success." Franklin said. "Thank you for your expertise by putting me in a job that was suitable for me."
His advice for other people seeking employment is "Be serious when looking for work. I would advise people to come to Goodwill 100%!"
---
GoodTemps
GoodTemps is a temporary staffing agency offering displaced workers, ex-offenders, and others, assistance in entering or re-entering the job market. Using its extensive network of local employers, GoodTemps places individuals in a wide variety of occupations and skill levels. Temporary assignments are often the "foot in the door" that lead to permanent placements. There are no start-up or placement agency service fees for workers. Workers receive weekly paychecks while gaining valuable work experience and contacts.
---
---
---
---
---
Quick links to other pages: