Helping people prepare for, find, and keep good jobs is what Goodwill is about.
0
total people served in 2022
0
people placed into jobs within area businesses
0
program participants who worked and earned paychecks at Goodwill
Jul 16, 2022
Employee Spotlight: Cynthia Williamson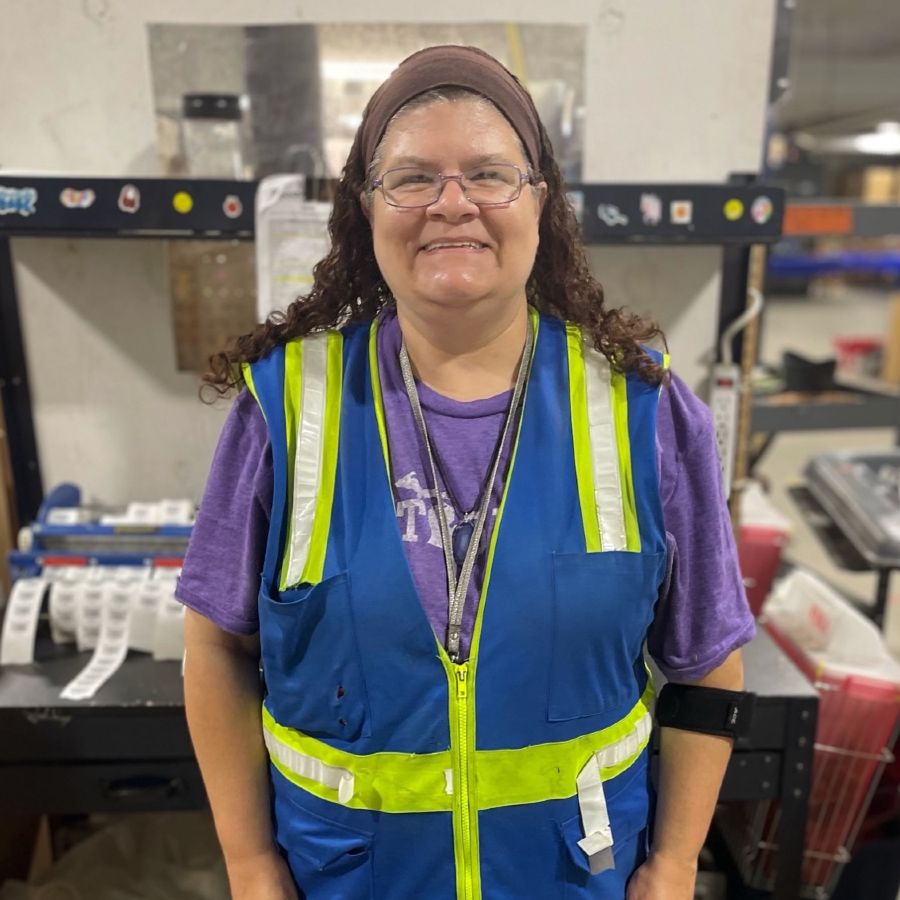 Retail Production Worker,
Years of service: 14
We had a great time sitting down and chatting with Cynthia. She has contributed 14 years of service to Goodwill Industries of West Michigan. We are so grateful to have her as part of the team. When we asked her who her role model was we couldn't help but notice the way her face lit up when she said, "Charlie!!!" Charlie is Cynthia's partner and the two met while working together at Goodwill. Cynthia offers words of wisdom for others by saying, "Try to stay positive.... work through your fears. Life can be a struggle but just stay positive."
When we asked Cynthia what is something people don't know about her, she started laughing and said, "I like to dip hotdogs in peanut butter!" It was impossible not to smile at that. Outside of her time in service to Goodwill, Cynthia enjoys walking her dog Bella to the dog park with Charlie.
Thank you Cynthia for all you do! We are proud of you and happy to have you on the team!
---
---
---
---
---
Quick links to other pages: