Helping people prepare for, find, and keep good jobs is what Goodwill is about.
0
total people served in 2022
0
people placed into jobs within area businesses
0
program participants who worked and earned paychecks at Goodwill
Aug 21, 2019
Success Story
Angela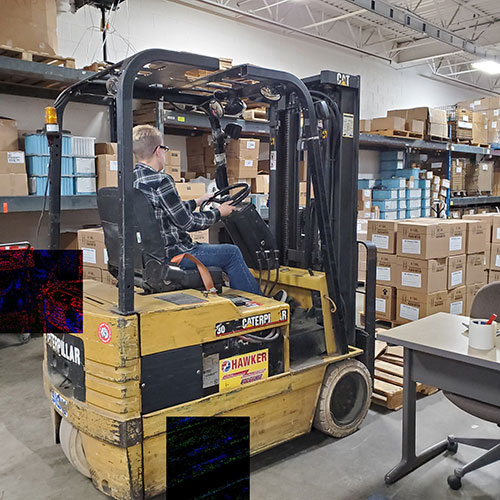 Angela is a single mom who was referred to Goodwill by the West Michigan Works! office. Having left the workforce for seven years to raise her son, she was struggling to make ends meet. She was on state assistance but wanted to re-enter the workforce. The large time gap in Angela's work history made it difficult for her to secure a job. Low self-confidence and lack of transportation were also obstacles.
Angela enrolled in GoodTemps temporary staffing and placed in Goodwill's Industrial Services department performing light industrial and assembly work contracted from local manufacturers. The intent was to help Angela re-acclimate herself to the workforce, while also developing her work experience and filling out her résumé.
Initially, Angela was shy, but her Goodwill supervisor Kerry Bluhm recognized her potential immediately. "It didn't take long for her to come out of her shell," he said. "It was clear that she was passionate about the work she was doing."
As time went on, Angela continued to showcase her dedication to the job she was doing. "She stood out because of her ability to take charge when needed," Bluhm recalled. "And she prioritized her tasks in a logical manner." Angela progressed quickly through quality training and even earned her forklift license while on the job. At the end of 90 days with GoodTemps, Angela was such an asset to Goodwill that she was hired in full time and promoted to material handler.
"Angela was hired initially just for assembly but she did such a terrific job and showed so much dedication that she was quickly promoted," Industrial Services Manager Chad Kuipers said.
Angela enjoys working at Goodwill. "My job pushes me to be constantly learning," she said. "The staff and my co-workers have been amazing. They even helped me arrange carpooling so I could get consistent rides."
Angela owes her success to her own hard work, however, she is grateful for the support from Goodwill. "It feels like a family here," she said. "I get to see others grow from their experiences. It's a very valuable opportunity and I am thankful."
---
---
---
---
---
Quick links to other pages: