Helping people prepare for, find, and keep good jobs is what Goodwill is about.
0
total people served in 2021
0
people placed into jobs within area businesses
0
program participants who worked and earned paychecks at Goodwill
Aug 17, 2021
Success Story
Bruce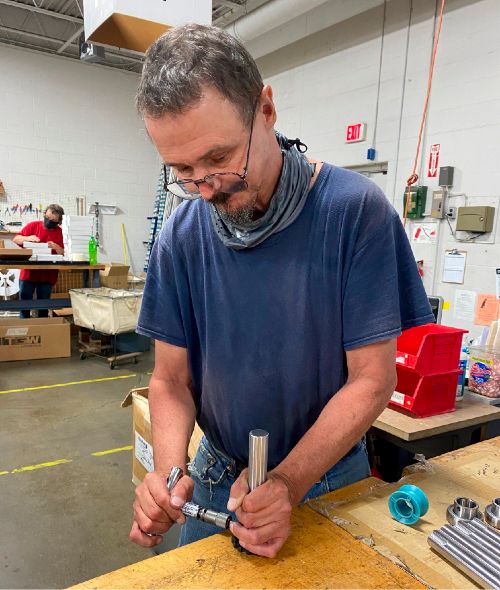 Bruce was referred to Goodwill's Offender Success (OS) program for help with work readiness and employment placement assistance. Bruce was incarcerated for a lengthy period of time and needed to adjust to his community and create a new life.
"I was incarcerated for thirty years, and had become accustomed to prison's way of life. Upon my release, I found a new way of life adjusting to the various nuances of living out of prison. I found the Muskegon I had grown up in, to be a very different physical place. The buildings had changed, been removed and replaced, and even the streets changed. I realized that I was on a new journey to a whole new community," Bruce said.
Working with a Goodwill career coach, Bruce completed an individual service plan defining specific steps to help him achieve the goals he set for himself. In addition to teaching Bruce how to be successful in the workplace, Goodwill assisted him on the creation of a résumé and provided coaching on interview skills, job search techniques, computer skills, and smart phone usage. Bruce worked closely with Offender Success staff to navigate the many changes in his life.
To gain some real-life paid work experience, Bruce was enrolled in Work Experience Training for four weeks in Goodwill's Industrial Services Center where he learned various light industrial tasks such as packaging and assembly work contracted with area businesses. With the support and guidance of Goodwill staff, Bruce acclimated to the pace and demands of work.
"I had to readjust my work habits working around people who were not only new to me, but were not fellow inmates," Bruce said. "I had to learn what it was like to work in a much more friendly work environment than what I had been accustomed to. I had to learn to function not only as a group member, but also as an individual. The entire process was a whole new journey for me. I now find I am enthusiastic about learning even more, as there is so much more out there for me to learn."
Bruce proved to be a diligent worker and is well liked by staff and coworkers. When a position for a Goodwill industrial production worker became available, he asked to apply. His career coach assisted him in completing his application and updating his résumé. Bruce interviewed for the position and was hired in November 2020.
After Bruce's OS program-funded housing expired he stayed at the Muskegon Rescue Mission for 90 days. Goodwill then helped Bruce locate transitional housing and navigate the lease for a room in a communal home setting until a single-unit apartment in his price range becomes available. "It's another stepping stone to his goal of self-sufficiency," said Program Manager Dina Butler.
"Thanks to Goodwill, I have been given a new opportunity to prove myself. Working here affords me the ability to continue to get accustomed to this adjustment and way of living. I am appreciative of the many ways the staff at Goodwill have offered various supports to me while making this adjustment in living. I know that I have acquired a definite comfort level in relating to the Goodwill community and staff, whom I can talk to about anything, and know that I'm not being judged for who I was in my past life. If a need arises about anything, I can share that with them, and even ask for their assistance if need be. I am confident that should I wish to look outside of this organization for a competitive job in the community, that staff will be happy to assist me with that journey as well. I'm glad to know this as my journey as a returning citizen continues to evolve, and the more confident I become in myself, I know that they have my best interest in mind, and that should I feel the need to grow further, we could take that journey together. I'm happy with the progress I have achieved to this point, and we will see what the future holds for me. I am delighted in the progress that I have seen in myself since my release," Bruce said.
---
Offender Success
The Offender Success program is a state-wide strategic approach to creating safer neighborhoods and better citizens through the delivery of a seamless plan of services, programming, support, and supervision for prisoners re-entering the community. Program participants are referred by the Michigan Department of Corrections Parole Board.
Work Experience Training
The Work Experience Training program uses time-limited, wage-paying jobs that combine real work, skill development, and supportive services to transition participants rapidly and successfully into the labor market. Participants learn the customs and routines of work, establish an employment record, and generate employer references to enhance their competitiveness. Participation is through eligibility requirements determined through Offender Success, EXIT, and other programs.
HydroBlox Technologies and Goodwill Industries of West Michigan announce plastic recycling partnership
"In keeping with Goodwill's focus on sustainability and the triple-bottom line, we are excited to launch a new business line that diverts landfill-bound plastic, while also providing good-paying jobs," GIWM President and CEO Jeanette Hoyer said.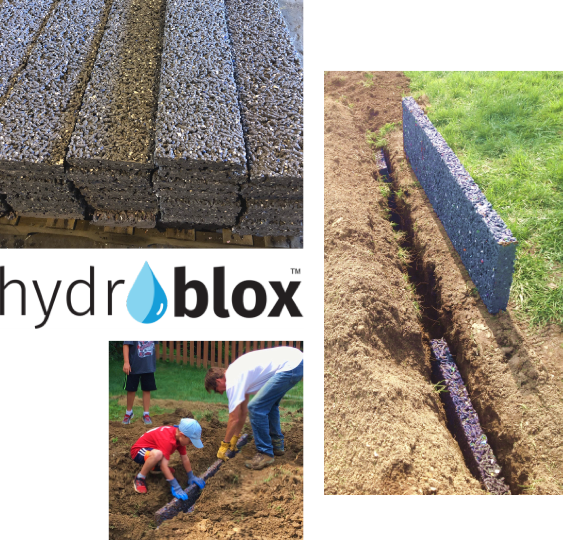 ---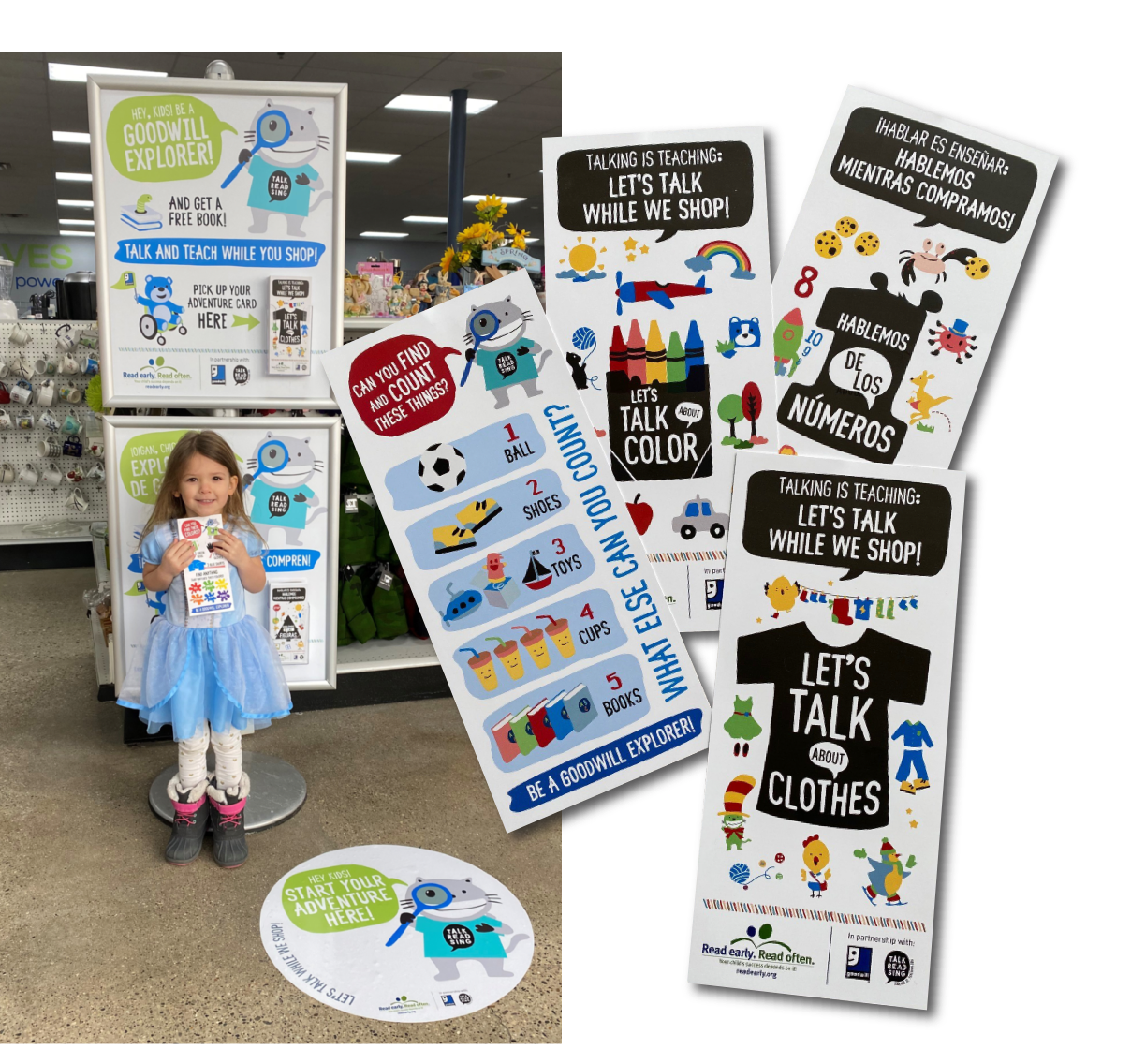 Goodwill stores become learning adventures!
Goodwill has partnered with the Muskegon Area Intermediate School District (MAISD) to create "Talking is Teaching" learning sites in several Goodwill retail store locations. Parents can engage with their children while they shop by interacting with the campaign's colorful floor decals, rack signs, posters, and wall graphics. Children receive a free book to take home.
A special Launch Party is planned for April 6 at the Muskegon-Sherman store.
---
Employee Spotlight: Terri Edwards
Terri, who is currently a Retail District Manager, has been a part of the Goodwill family for 27 years.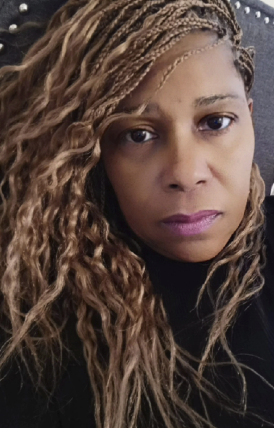 ---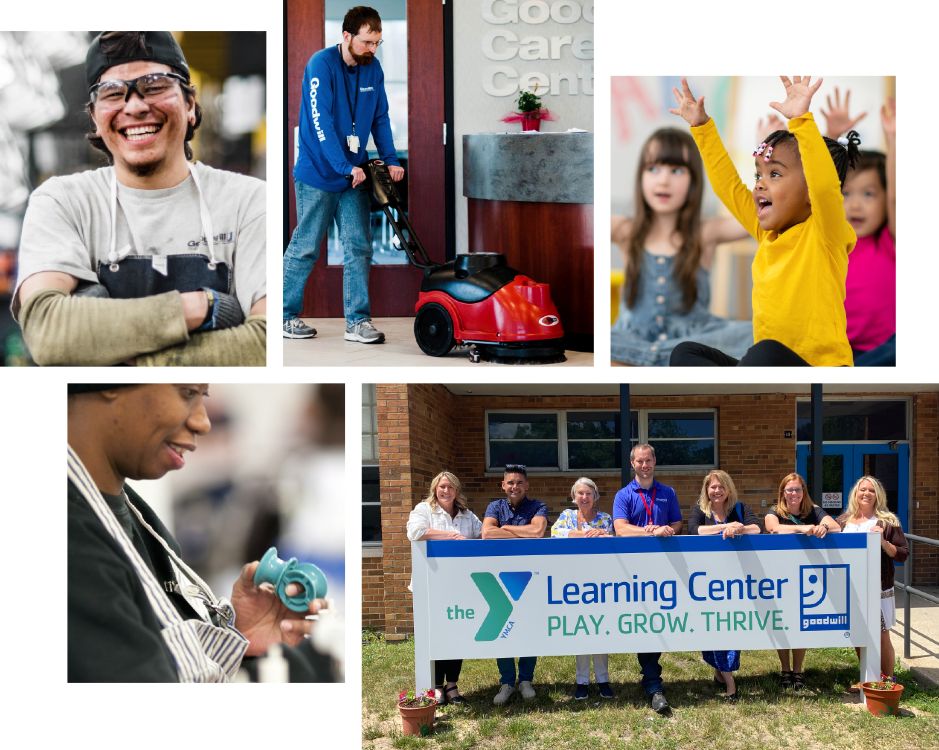 Your support fosters new programs and services!
As we reach the end of another challenging year we reflect with gratitude on our resiliency and recovery, and the special help of donors. Not only did we survive another year of COVID-19, staff shortages, and uncertainties, we have several new initiatives to celebrate and, with you, look forward to their continued growth.
Would you be able to make a financial gift of $200, $100, $50, or the amount of your choosing, to support our effort of changing lives through the power of work? We are so grateful for your support.
---
Give your time. Change a life.
Become a Goodwill VITA volunteer!
Goodwill VITA (Volunteer Income Tax Assistance) volunteers provide free tax assistance to low- to moderate-income workers and families eligible for significant state and federal tax credits.
Make a difference! Help working people claim and keep all the refunds they are entitled to.
No accounting experience required! Volunteers receive FREE IRS training and certification.
Flexible hours! You can volunteer for day, evening, and/or Saturday hours in any of our tax-prep sites.
Call 231-722-7871, ext. 8482 for more information.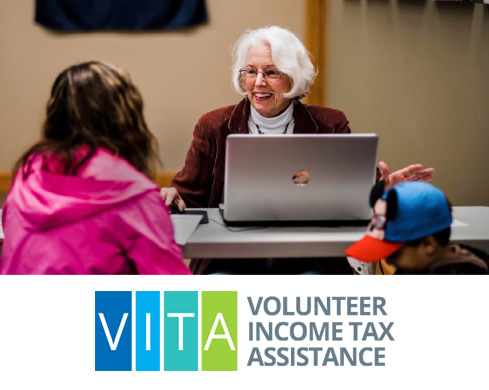 ---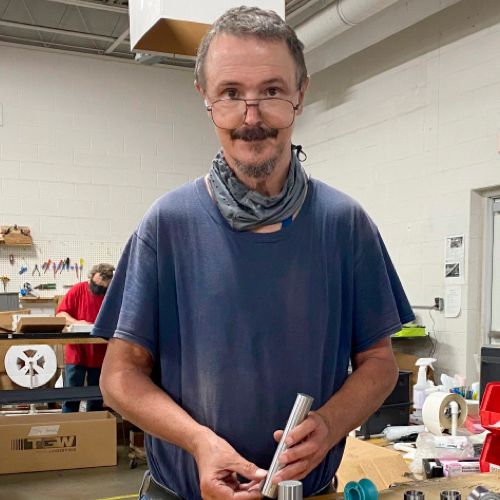 Success Story: Bruce
After spending 30 years in prison, Bruce returned to a town he didn't recognize and faced the daunting task of starting a new life. Goodwill's Offender Success (OS) program worked with Bruce to define and achieve the goals he set for himself.
"Thanks to Goodwill, I have been given a new opportunity," he said.
---
Senior leadership changes announced
Kristin Garris was recently promoted to chief workforce officer, a new position that oversees Goodwill's workforce development and human resources departments, as well as GoodTemps Staffing Solutions.
Goodwill Industries is also pleased to announce the recent hire of Nick Carlson as the agency's new business development director. Carlson will provide operational oversight and business development of Goodwill's Janitorial Services and Industrial Services business-to-business contracts, as well as lead the organization's sustainability and recycling initiatives.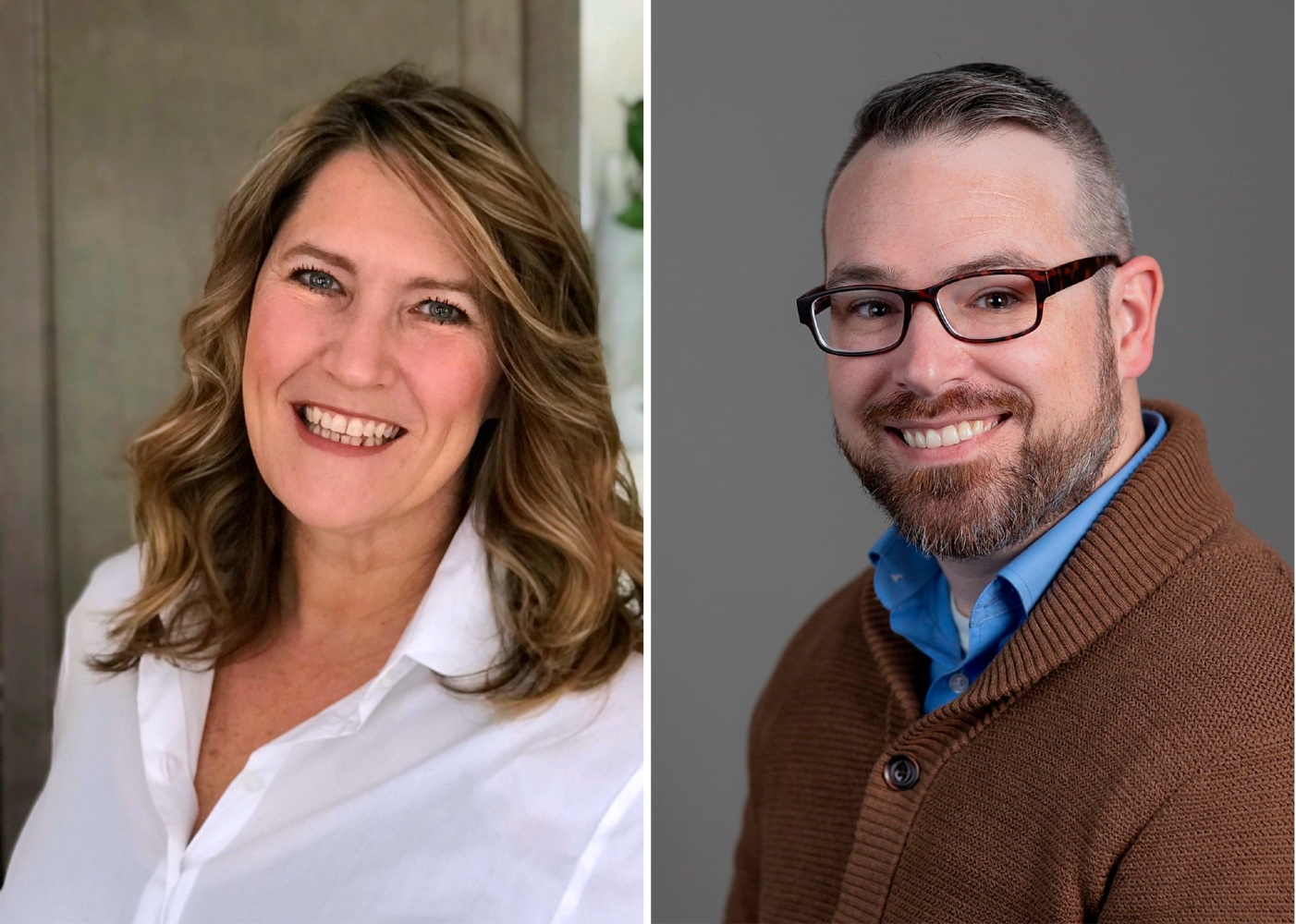 ---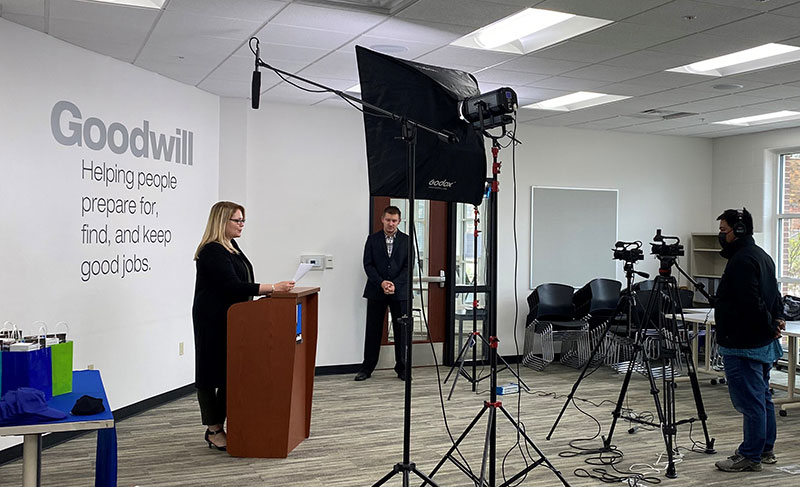 Virtual awards ceremony shared with community
Goodwill's Achievers of the Year in-person celebration was cancelled again this year due to the COVID-19 pandemic. We enlisted the help of Andy O'Reilly and Derek Wong from the Muskegon Channel to record a virtual event. We taped each award winner separately and safely, and then stitched them together with our video achiever profiles recorded back in March of 2020.
Congratulations to Achievers of the Year: Kawan, Tim, Quentin, and Hailey; Employer Partners of the Year: Northway Lanes, SRS Fiberglass, and McDonald's of Hart; Contract Partner of the Year: Spectrum Health; and Volunteer of the Year: Susanne McGee.
View the awards ceremony video and the individual stories from our Achievers of the Year page:
---
Achievers of the Year
Each year we celebrate community members who overcame adversity through the power of work, and the employers who supported them.

---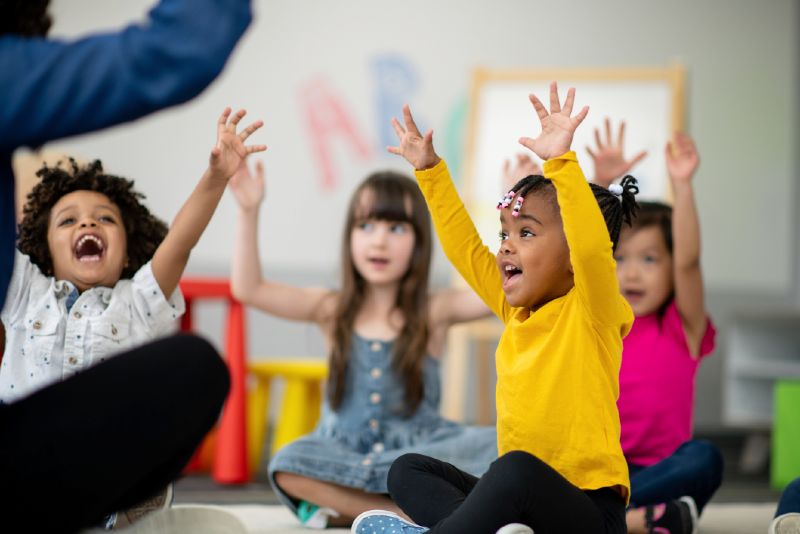 GIWM named regional facilitator hub for MI Tri-Share Child Care Program
The MI Tri-Share Child Care Program is a new innovative approach to increasing access to high-quality, affordable child care for working families. The "tri-share" model splits the cost of child care three-ways — between state funding, employers enrolled in the program, and eligible employees.
---
New electronics room in Apple Avenue store
On March 1, the Goodwill retail store at 1501 E. Apple Avenue opened a new "Electronics Room" in a previously unused space just off their regular sales floor.
"Previously owed desktop and laptop computers, stereo systems, speakers, TVs, DVD/Blu-Ray players, video game systems, PC parts, and more, are for all for sale at great prices," said E-Commerce Manager Adam Kragt.
"It's an excellent resource for customers," added Team Leader Clayton Burch. "Everything has been completely tested and ready to go for customers."
Check out the WZZM-TV video story with Jon Mills here: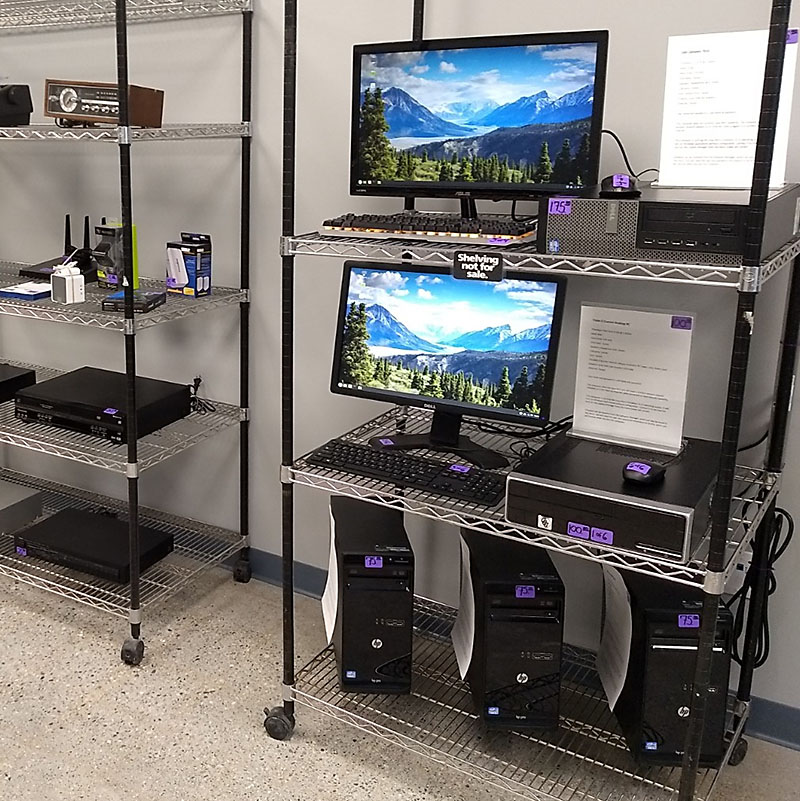 ---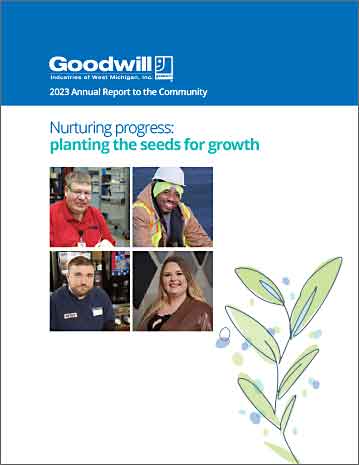 View our annual report
Our 2020 annual report recognizes a year of providing community support as well as achievements in our business, our culture, and in changing lives through the power of work. The annual report also recognizes the four 2019-20 Achievers of the Year and tells their stories.
View our annual report pdf.
---
Goodwill is Committed to Diversity, Equity, and Inclusion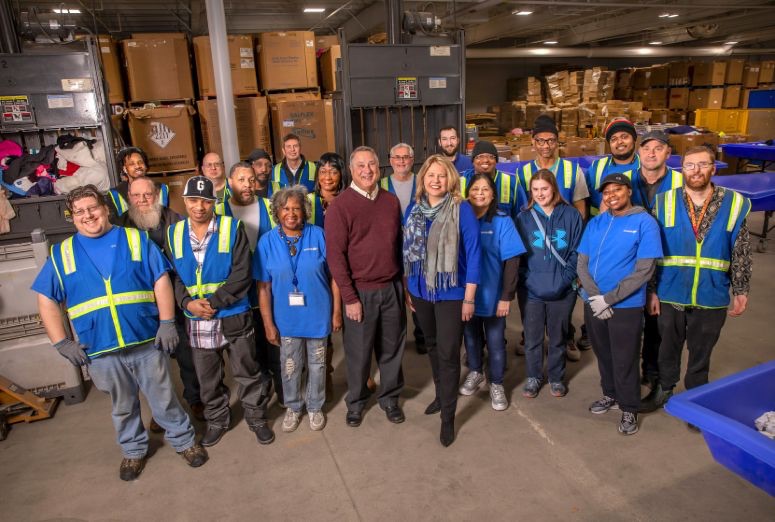 ---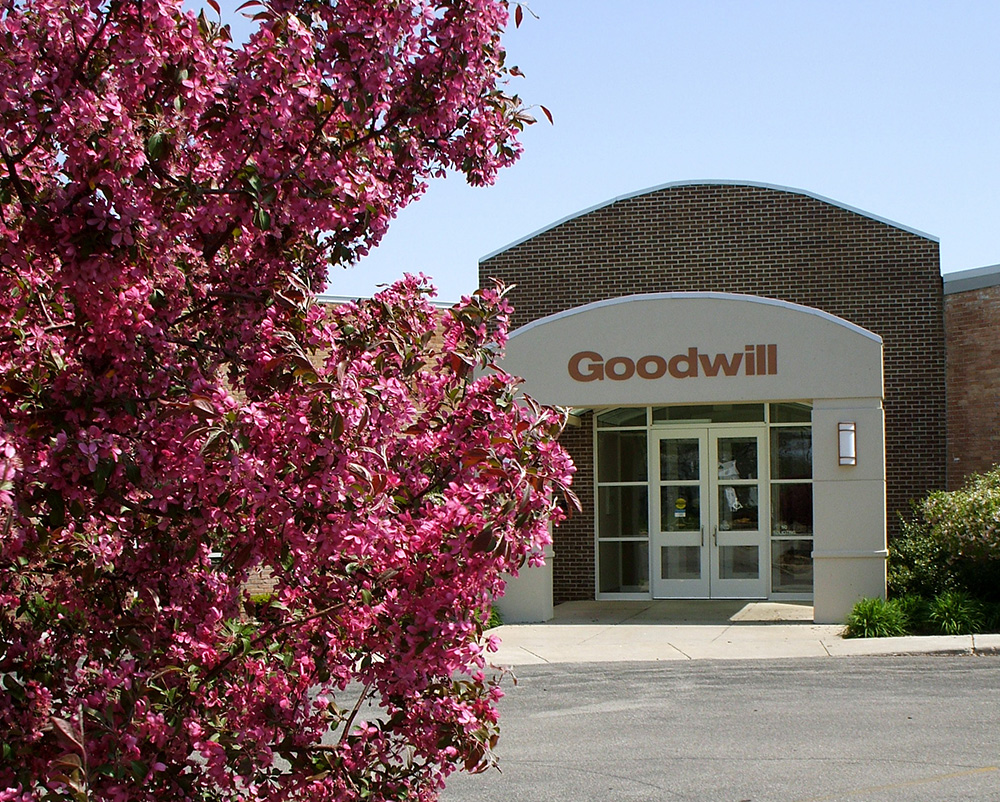 Goodwill Career Center
Are you looking for a job and need assistance?
This community job resource center provides employment services and related supports to people looking for work, or those seeking help in advancing their careers.
Job search assistance
Résumé development
Interview coaching
Career exploration
Training opportunities
Basic computer training
Financial coaching
Resource referrals
Workplace readiness
Call or visit today to set up an appointment with a Goodwill career coach!
Appointments are encouraged but not required.
(231) 722-7871
Open Monday-Friday, 1am-4pm.
271 E. Apple Ave, Muskegon
Quick links to other pages: